NEED A PLUMBER IN TORQUAY?
Call Grant - 0408 520 820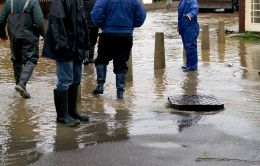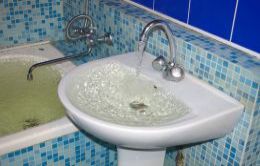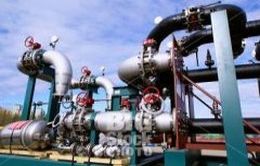 We believe people should have access to professional plumbers when they really need them, so we offer a 24 hour emergency service covering all the above areas.

So if you're looking for a Plumber in Torquay and the surrounding areas, think Act Fast Plumbing.


Call 0408 520 820.




plumber torquay - plumbing services torquay - emergency plumber torquay - plumbing repairs torquay

Copyright 2015 | Act Fast Plumbing | Powered by Be Found Online | plumber torquay


Welcome to Act Fast Plumbing


Act Fast Plumber Torquay provide quality workmanship by qualified professionals to get your plumbing installed or fixed quickly and efficiently. We offer solutions for blocked drains, hot water service, gas installation, as well as 24 hour emergency plumbing.

We provide complete 7 Day Emergency Plumbing Service in Torquay and and the surrounding areas.

For more information about our services - CLICK HERE



Blocked Drains

At Act Fast Plumber Torquay, we know how to unblock drains quickly, using the very latest technology. Our state-of-the-art sectional cleaning machine (above) gets the job done fast, with minimal interruption so you don't lose valuable time because of plumbing problems.

Our Sea Snake Camera (right) looks for the precise spot and our locator can pin-point the exact position of the blockage or broken drain, so we know exactly where to dig to get to the problem. That means we won't need to dig up your whole yard just to find the problem, saving you time and money.

If you're looking for urgent repair of your blocked drains in Torquay, look no further than Act Fast Plumbing and give us a call today!



Hot Water Systems ( Repairs, Installation and Maintenance)

Fast emergency hot water service replacement or repair in Torquay and the surrounding areas.

When you're thinking about installing a new hot water system, we have everything covered.

Whether you're thinking about Solar, Gas or Electric hot water, we can help. We'll advise you on the most appropriate system for your needs and make sure you get the best value solution.



Gas Installations

All your home or commercial gas plumbing needs can be easily met by calling us right now. We can help with advice about products and systems that offer the best value and functionality.

We can supply and install gas appliances, such as stoves, heaters, hot water services etc., repair gas leaks, relocate gas meters, change-over from electricity to gas heating and/or cooking etc.



Commercial Plumbing Services

Whether it's a new building, installation or repair, commercial plumbing requires professional expertise to get the job done with minimum interference and minimum down-time.

We work closely with other building or design professionals to ensure a first class job every time. Our work is quality guaranteed and our qualified plumbers are always mindful of other work in progress on building sites or functioning commercial premises. We get our work done efficiently without unnecessary disruption to your normal business activities.

Our 24 hour commercial emergency service gives you peace of mind.
LIC NO 33679